There are plenty of plugins that will allow you to add an accordion to your WordPress site. We've sorted through them all to bring you this list of the best WordPress accordion plugins.
There are plenty of reasons to add a collapsible accordion to your site including adding more content without taking up more room or implementing something like an FAQ section.
Here are the best WordPress accordion plugins:
This one is actually made by us here at SmartWP. It's more of a performance based accordion plugin. Lightweight Accordion doesn't use Javascript to make accordions but the details and summary HTML tags. This combined with a small CSS file makes it the fastest accordion plugin for WordPress. Plus if you're a developer there is a hook to exclude the CSS from loading from your site so the plugin is pure HTML.
Lightweight Accordion allows you to customize colors, schema, borders, and even the option to open the accordion by default.
Lightweight accordion works with a shortcode or using a Gutenberg block to easily add it to your site. Perfect for sites using the block editor or the classic editor.
Additionally if you need schema the plugin lets you add FAQ schema to your dropdown.

---
The Accordion plugin can meet most of your accordion needs for WordPress. Whether you need to make an accordion, FAQ, tabs, or a Q&A section this plugin should work for you.
Using the Accordions plugin adds a new tab to your WordPress admin that lets you build accordion sections or tabbed sections. As you can see below it offers a slew of options including styles, content editing, and even custom script support.
---
Easy Accordion has a simple user interface that will make it easy for any WordPress user to use. Plus it offers tons of features for free like drag and drop sorting, mobile ready, and the ability for multiple accordions to open together or not.
They also offer a pro version with more styles but I think the free version is all most users will need.
---
Accordion Blocks plugin by Phil Buchanan offers accordion Gutenberg blocks that are easy to use.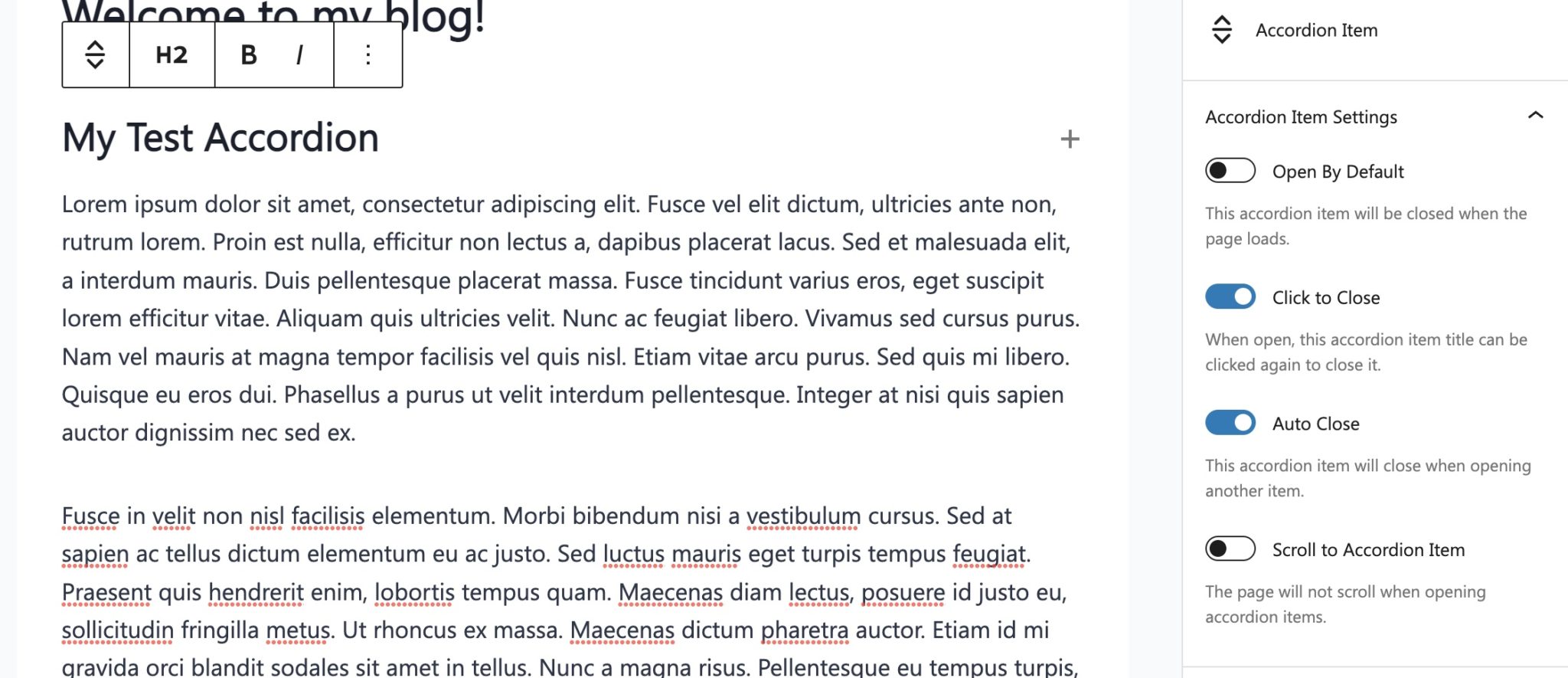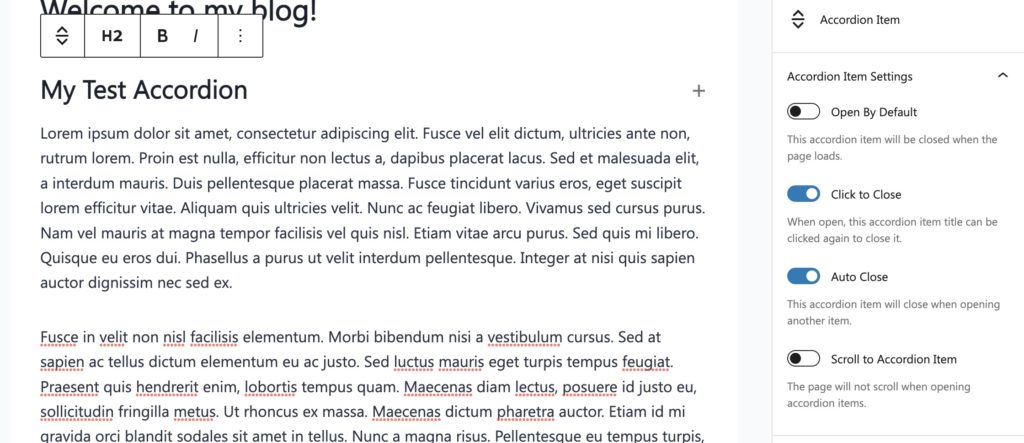 The Accordion Blocks plugin offers robust options like settings to auto close, open by default, and scroll to accordion item.

---
We hope our list of accordion plugins for WordPress helped, if you have any suggestion for plugins we may have overlooked let us know in the comments!