There are a massive amount of plugins that will add social share icons to your WordPress site. With popular plugins in the space like Social Warfare and Easy Social Share buttons it can be confusing what to use on your site.
Many of these plugins come at a performance cost by including massive icon libraries or unnecessary code. I personally have found myself removing Social Warfare from sites for performance gains.
Novashare aims to change this by being a performance focused social sharing plugin.
This review is based on Novashare version 1.2.8
The plugin claims to only have 5 kb worth of assets and from my testing this appears to be true! The plugin uses inline SVGs to display the social icons and only adds 2 additional requests to your page (for a CSS and JS file).
Below are tests from pingdom with the plugin disabled/enabled. You can clearly see that Novashare only adds 4.9 kb to the page size while making 2 new requests.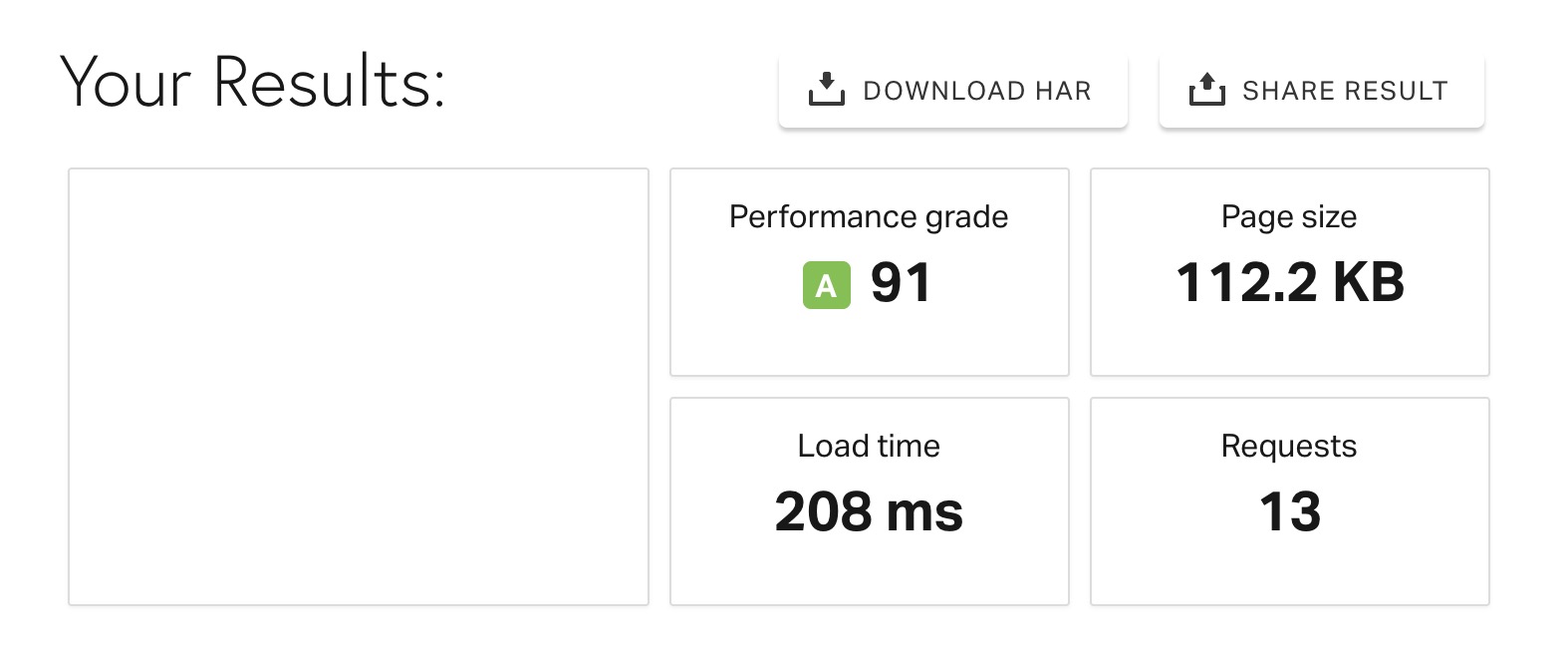 For the sake of comparison Social Warfare adds over 28 kb to your page load and 4 additional requests (vs not using a sharing plugin).
These results may be insignificant but if you are focusing on the maximum website performance cutting out 22 kb of data and multiple requests can be a huge gain.
If you need a simple and fast social sharing plugin Novashare will make a great addition to your site.
---
Novashare includes an incredibly simple options page. It's actual one of my favorite parts of the plugin. Compared to other social sharing plugins I have used in the past I think Novashare has a more logical layout.
The plugin breaks up into Inline Content, Floating Bar, Click to Tweet, Pinterest, and Configuration.
Inline Content is if you want the share buttons before/after your content. This will probably be the most common use case. In addition to selecting what post type the buttons will appear on you can easily select what social networks appear.
Like most sharing plugins you can easily click to enable/disable what networks appear and drag them to rearrange them.
If Novashare is missing any functionality you need you can track their future features on their feature requests page. Plus their support is top notch at responding, after having an issue in my case they quickly deployed an update with the feature I wanted.
The Novashare options do include the ability to dynamically pull in social share counts, change colors of the share icons, add Google Analytics tracking, and use bit.ly for link shortening.
The dynamic social share counts for Pinterest and Facebook work well. Since Twitter removed social share counts the plugin uses Twitcount.com to retrieve those numbers. I haven't had that much success with Twitcount but you may have better luck, sadly there isn't any other alternative to getting Twitter share counts.
Novashare also allows you to add in click to Tweet buttons. I personally don't add this to my sites but this is a great addition if you are coming from Social Warfare which has the option.
Novashare also has options to add pin buttons to images when the users hover over them. This is a great feature for sites with a lot of photography.
Below I included a few more screenshots from the Novashare option pages. Some things that I didn't include in this review are the button styles added in version 1.1. This update adds a lot more button styles which you can see here.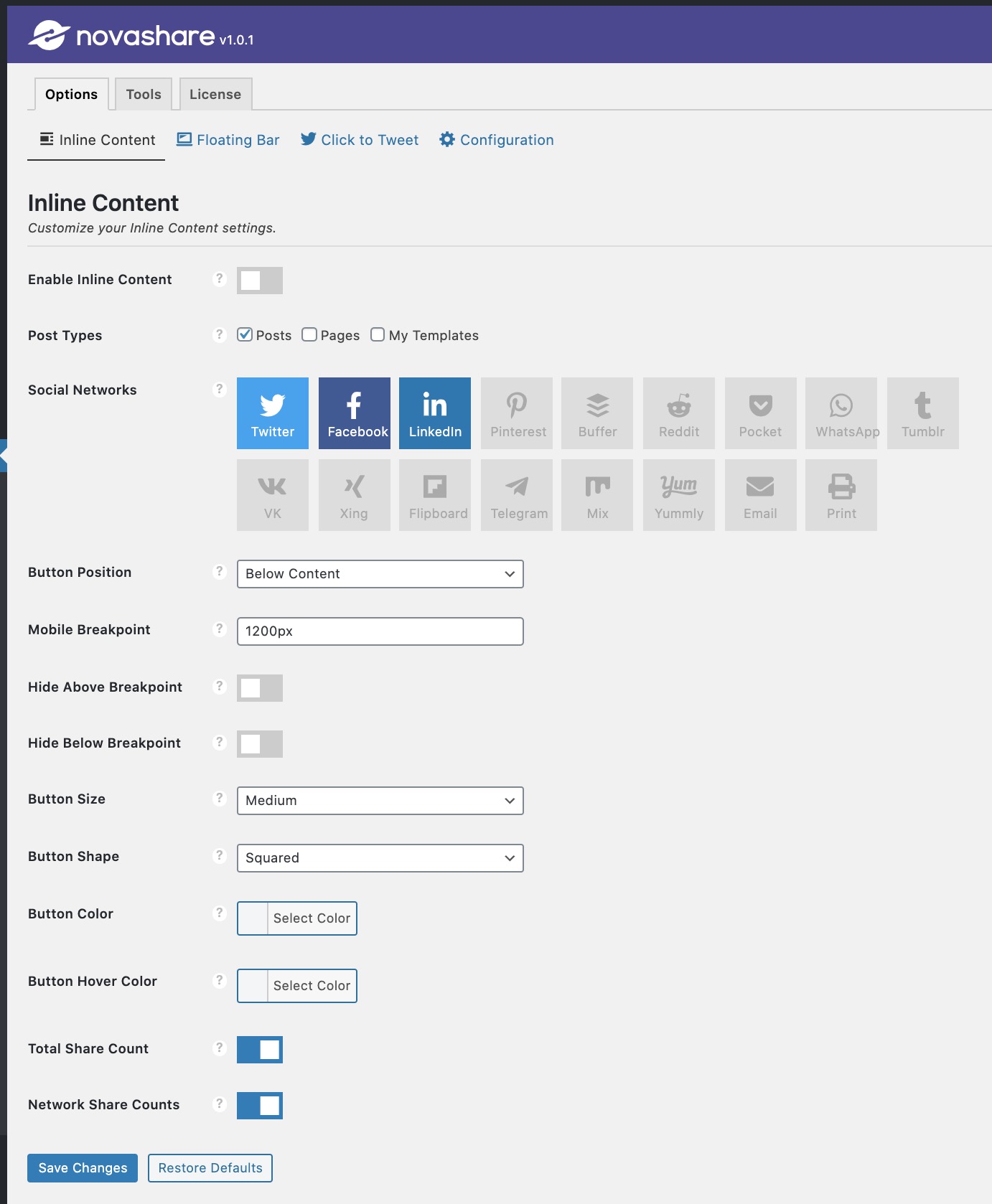 ---
Conclusion
Novashare is a plugin I've spent years looking for a plugin and it's finally here.
Previously I removed all social sharing plugins from my sites because of performance issues. Now I no longer have to feel guilty by adding a bloated sharing plugin to my pages by using this lightweight sharing plugin!
I think Novashare is an essential part of any WordPress site looking to add social sharing options.
Buy Novashare Here (affiliate link)