Ever wanted to duplicate a post or page in WordPress?
Sadly there is no built-in way to duplicate a page in WordPress but luckily there is an easy to use plugin. Duplicate Post allows you to duplicate any page with a single click. This can be useful for creating drafts of pages or copying existing formatting to a new page.
Now let's get started here's how to duplicate a page in WordPress:
Install the Duplicate Post Plugin
Since post duplication isn't a standard WordPress feature we'll need to install a plugin to gain the ability to duplicate pages. That's where Duplicate Post plugin comes in handy. This simple plugin by Yoast lets your copy any post or page instantly.

Installing Duplicate Post is as easy as installing any other plugin.
Just head to Plugins>Add New and search for "Duplicate Post".
You'll see "Yoast Duplicate Post" with over 4 million installs, click install now and activate.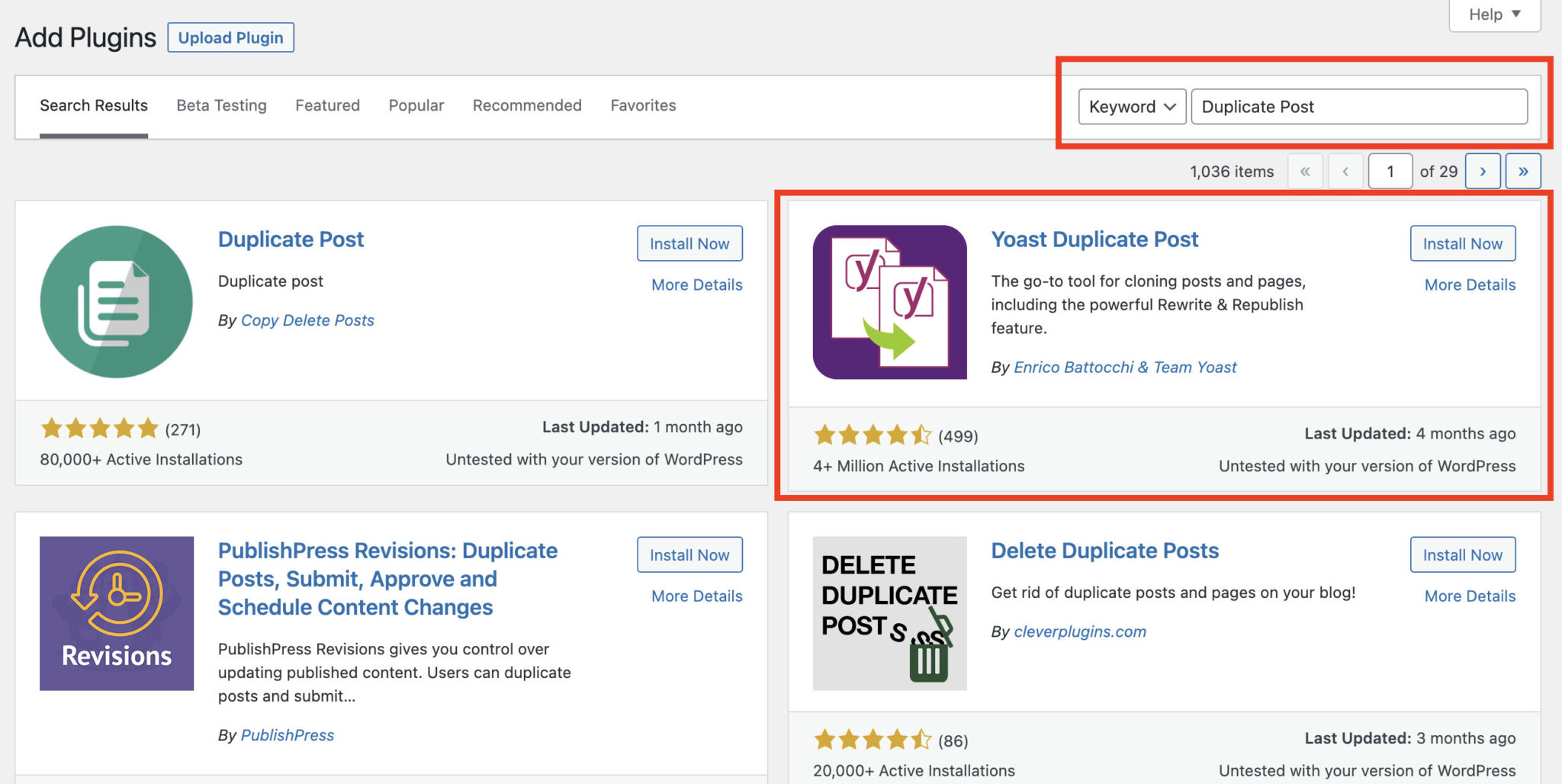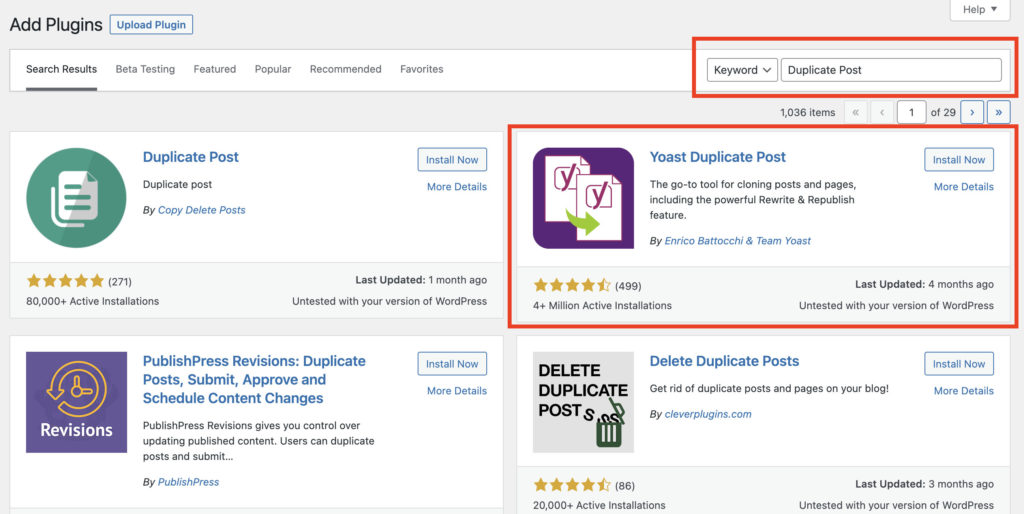 Now that Duplicate Post is activated you can go to posts or pages to see your new options.
---
Duplicate a WordPress Post or Page
Once Duplicate Post is installed and activated you can easily duplicate any post or page. On your page or posts page simply hover over posts for the new options. You'll see "Clone" "New Draft" and "Rewrite & Republish", here's a summary of each of the options.
Clone: Instantly clone the page as a draft and stay on the pages page.
New Draft: Instantly clone the page as a draft and edit that draft (recommended).
Rewrite & Republish: Clone the post to use as a new draft to be used as a new version of the existing page. This lets you keep drafts of a new version of a page without affecting an existing page.
Of course all of these settings are customizable and we'll go over customization in the next step.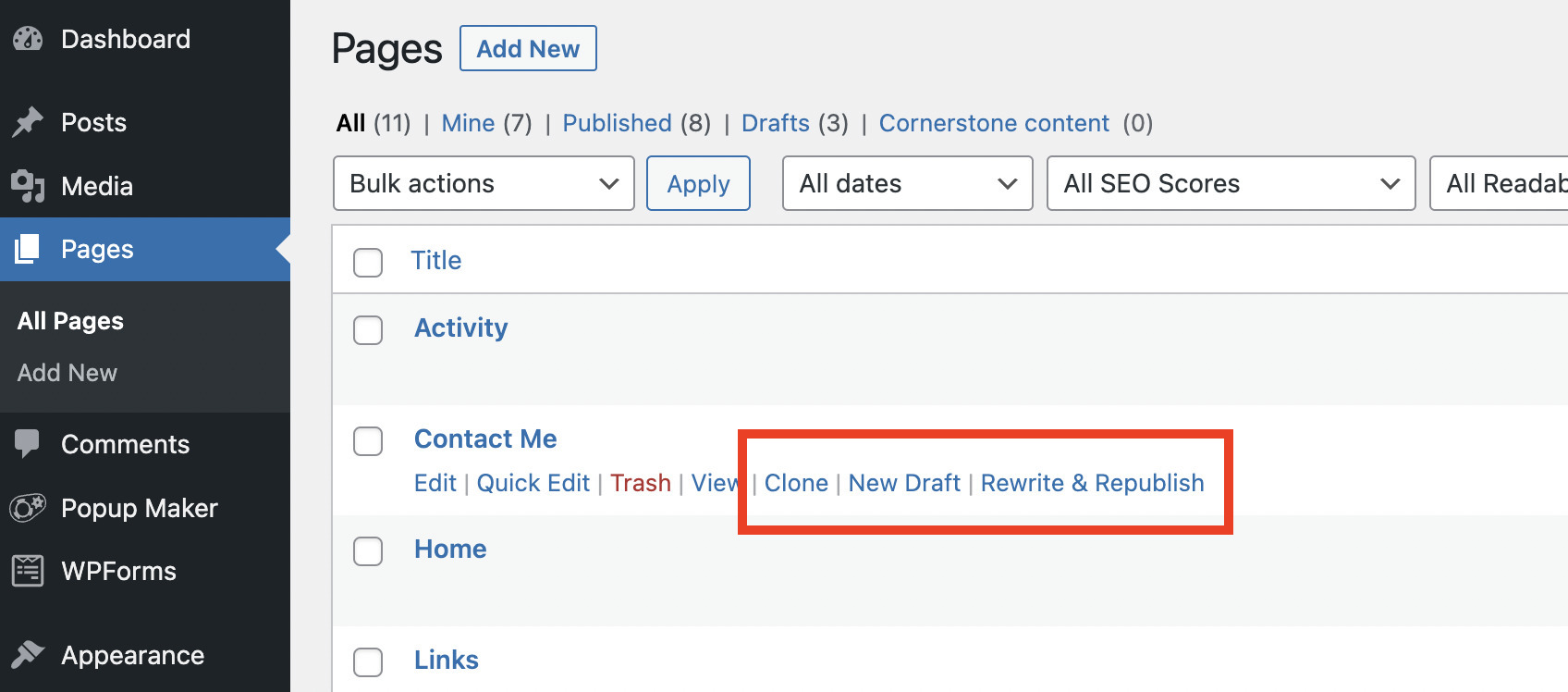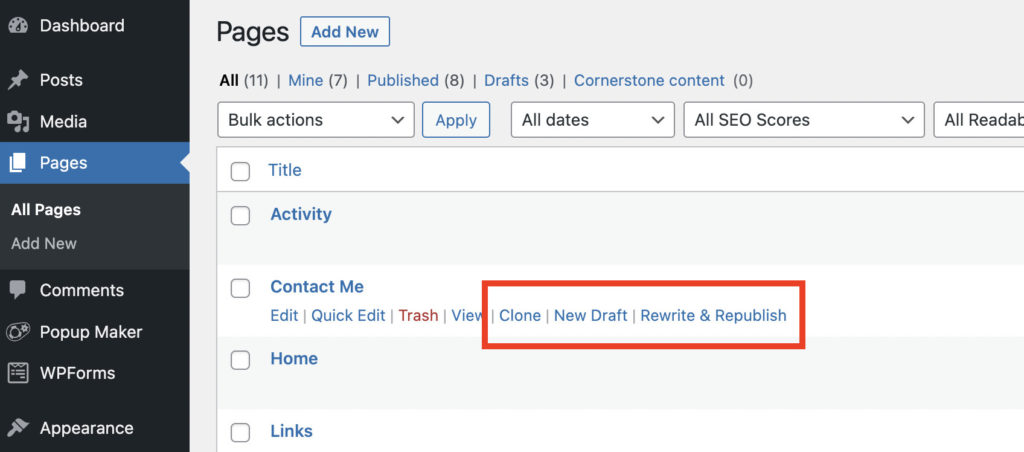 You'll likely just want to click new draft as it duplicates a page and instantly brings you to the edit page. Clone will copy the page as a draft but keep you on the pages page. Rewrite & Republish is quite a unique option that will allow you to edit an existing page with drafts.


This is great if you are redesigning your homepage and want drafts while you're working on it before overwriting the existing page.
By default duplicate post only works on posts and pages but using the plugin's settings we can enable duplication of custom post types.
---
Duplicate Post Plugin Settings
Duplicate Post has quite a few options which can be found in Settings>Duplicate Post.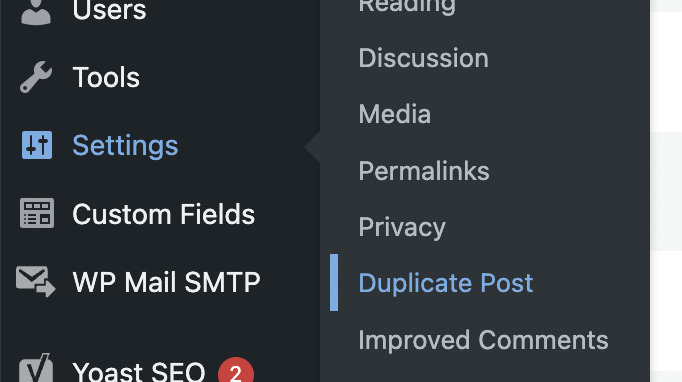 The first tab of the options lets you select what's copied when you duplicate a post. The default settings are probably best for this but if you want to customize it you can.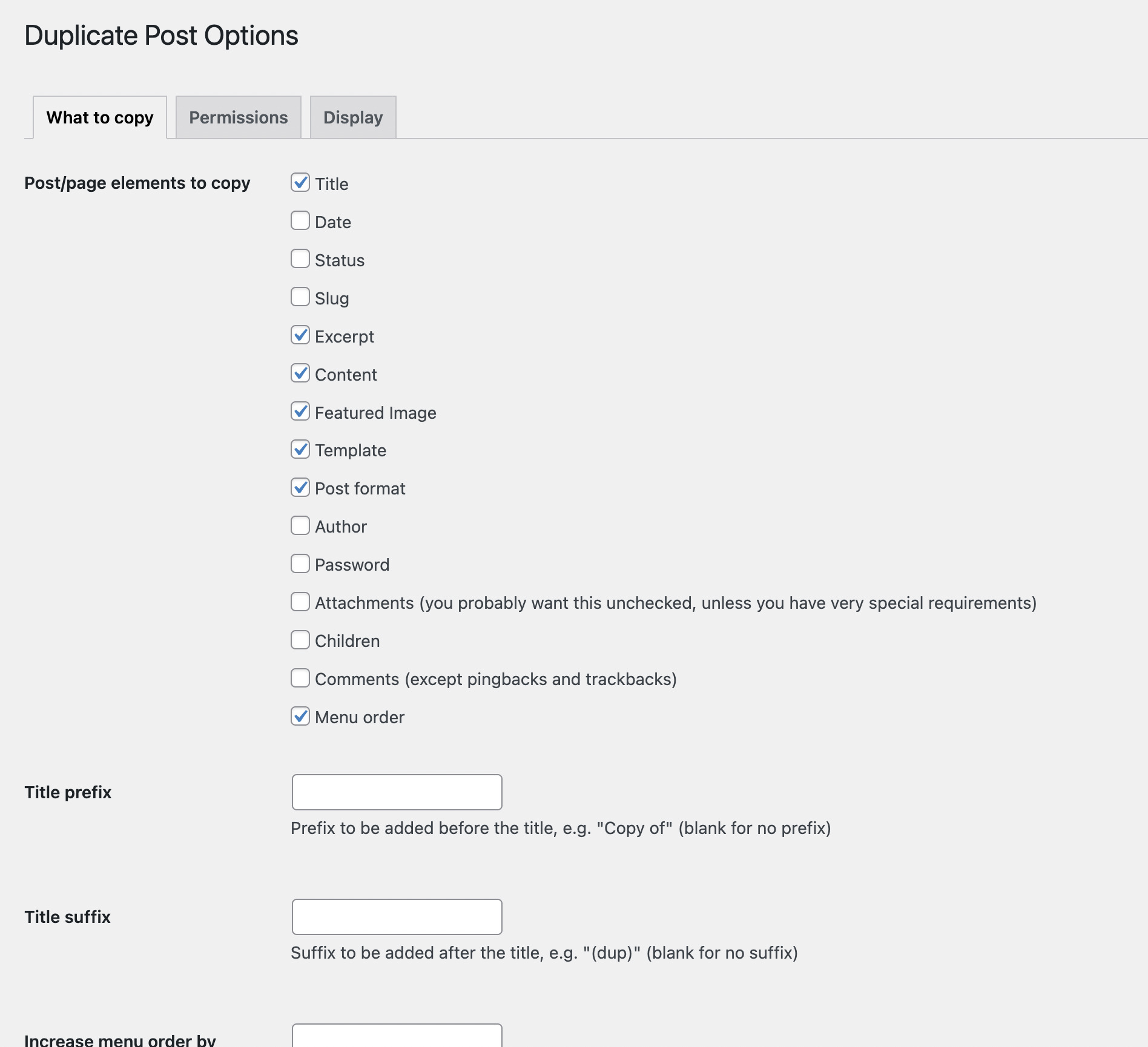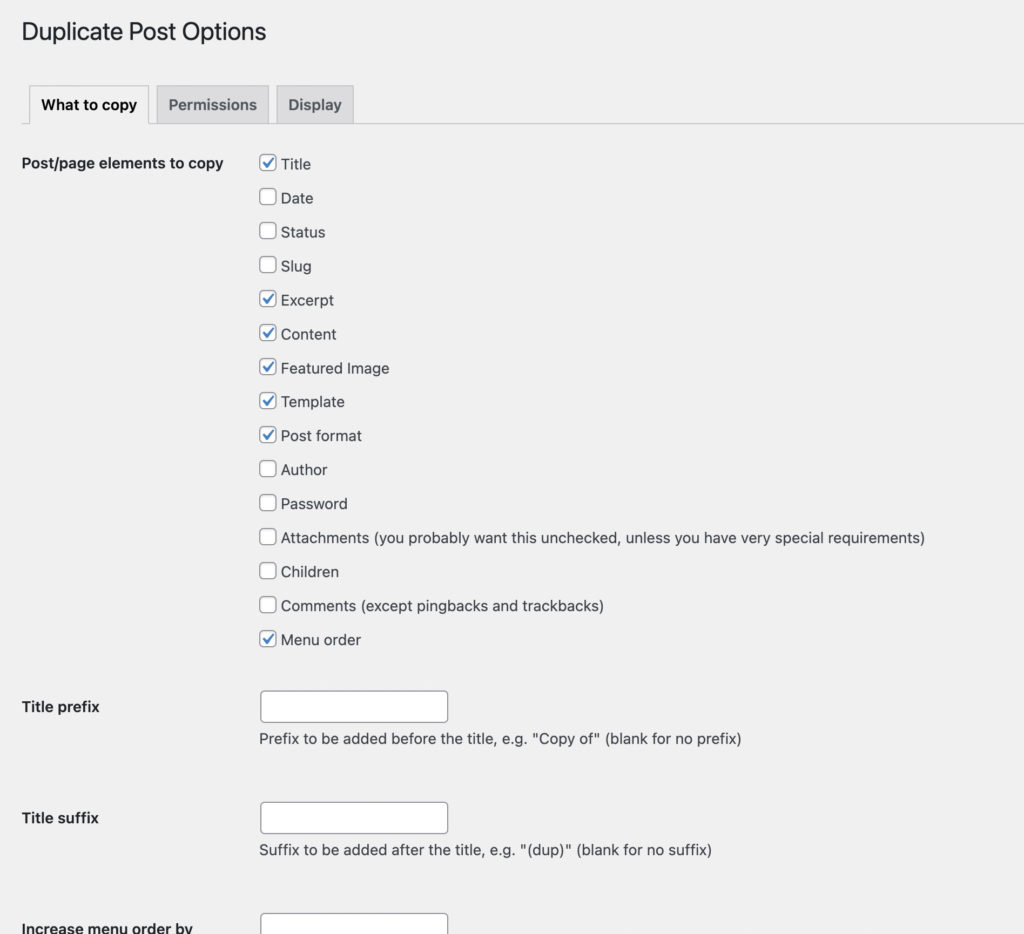 The permissions tab allows you to control who can duplicate posts on your WordPress site. The default roles are probably best but if you want to enable duplicate post on custom post types you can do that on this page. For example if you want to clone WooCommerce products.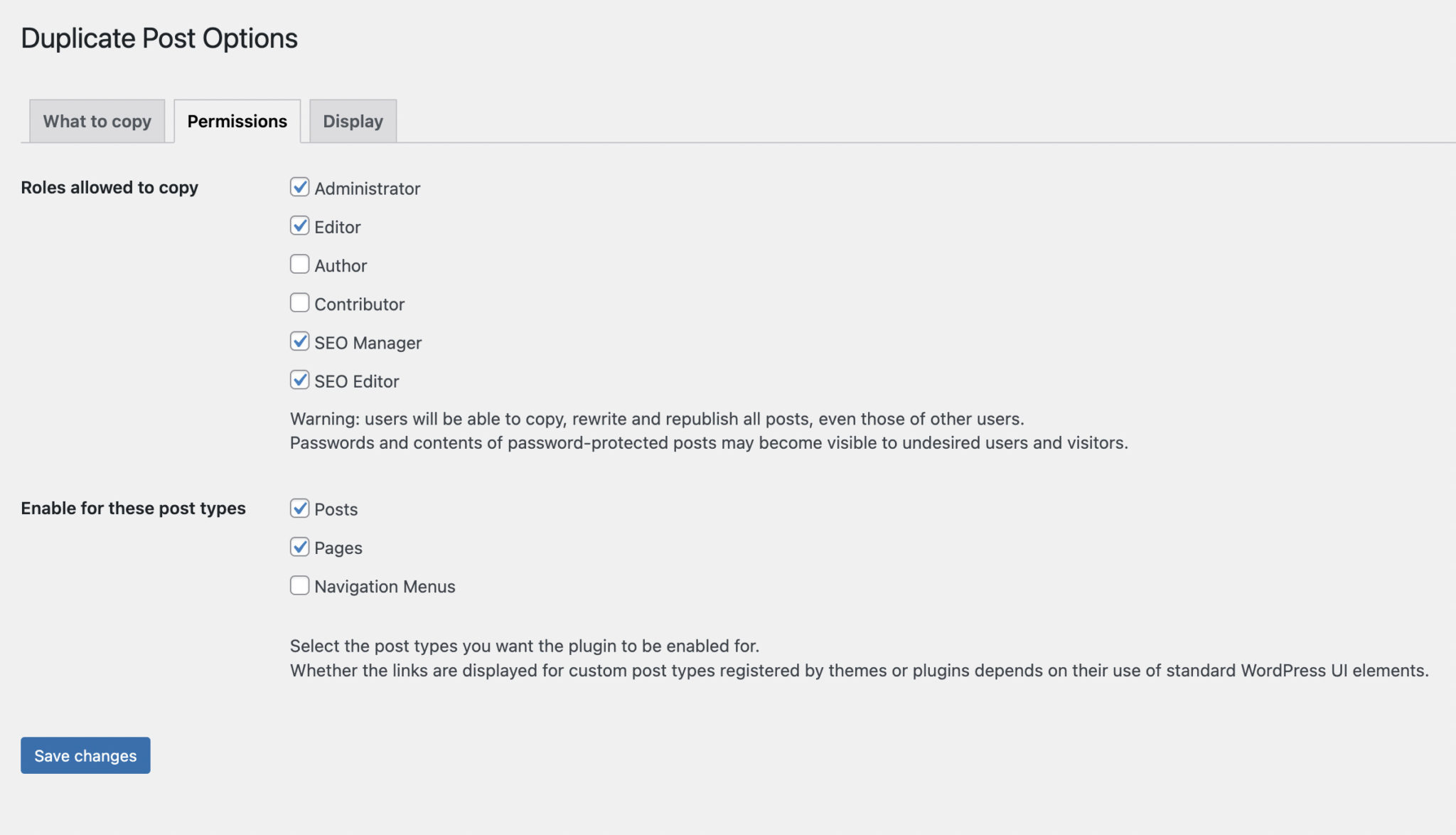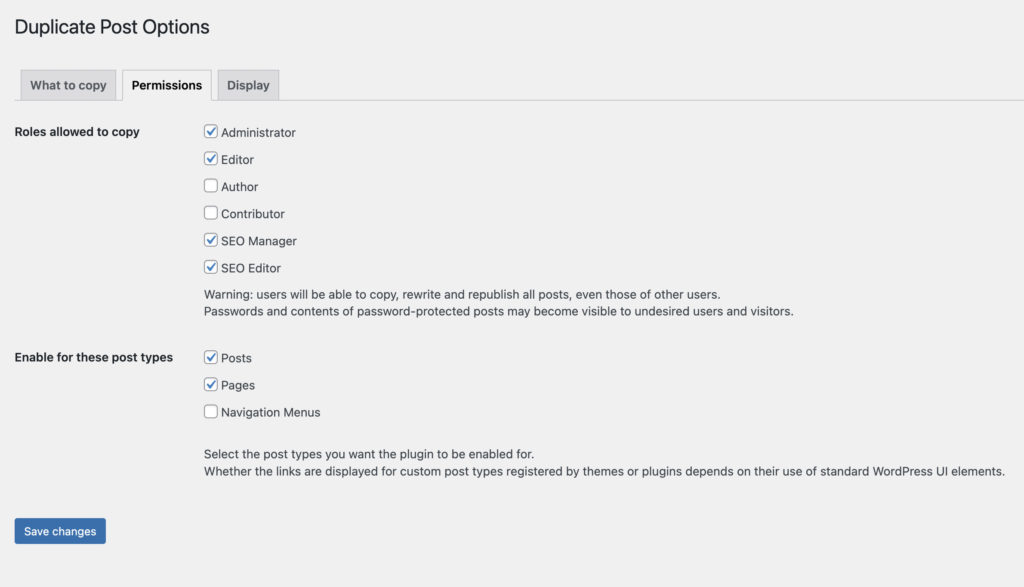 The last tab of options lets you control what options are displayed. If you don't plan on using clone or rewrite & republish I'd recommend disabling those so you only have the new draft option.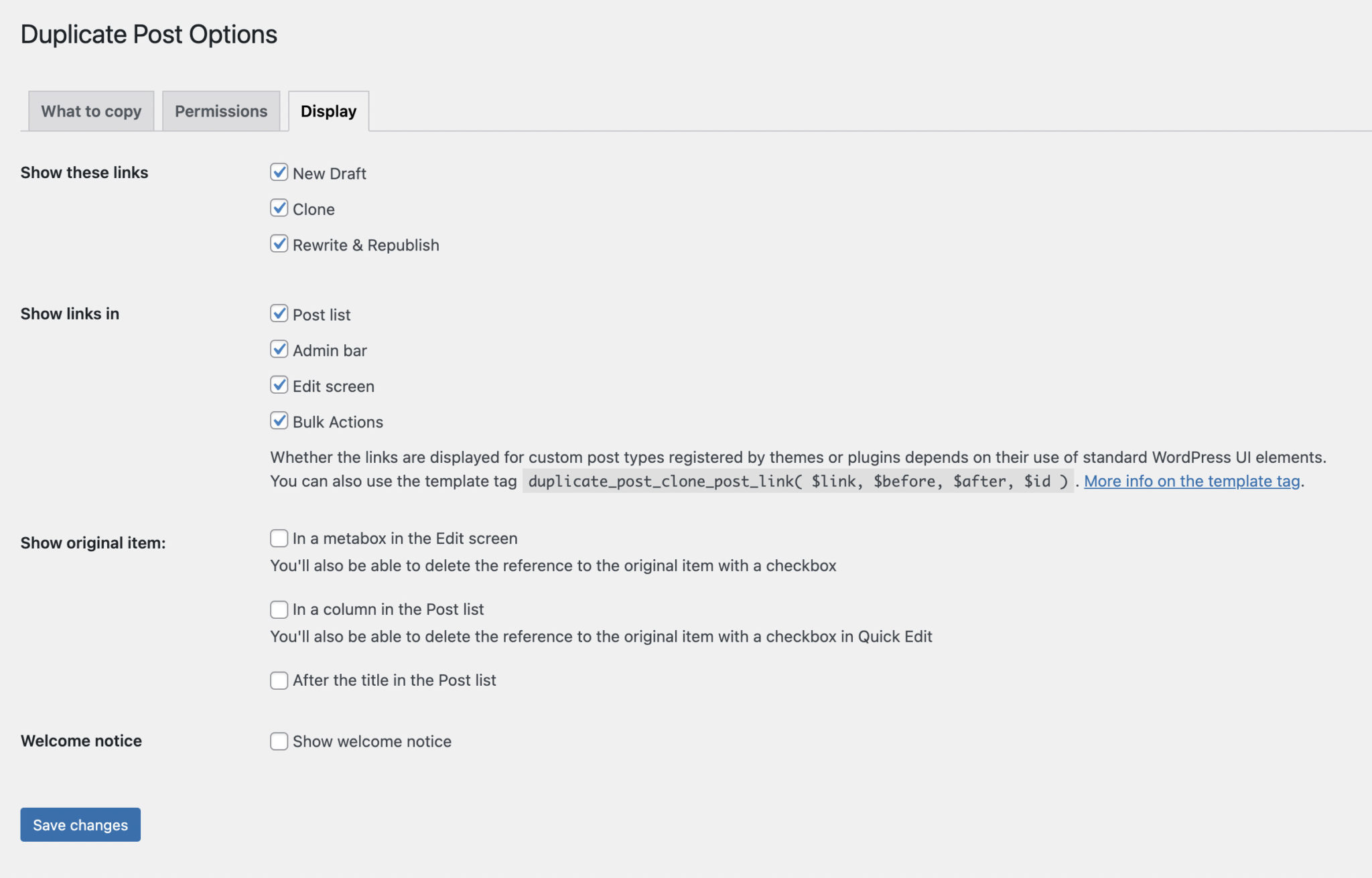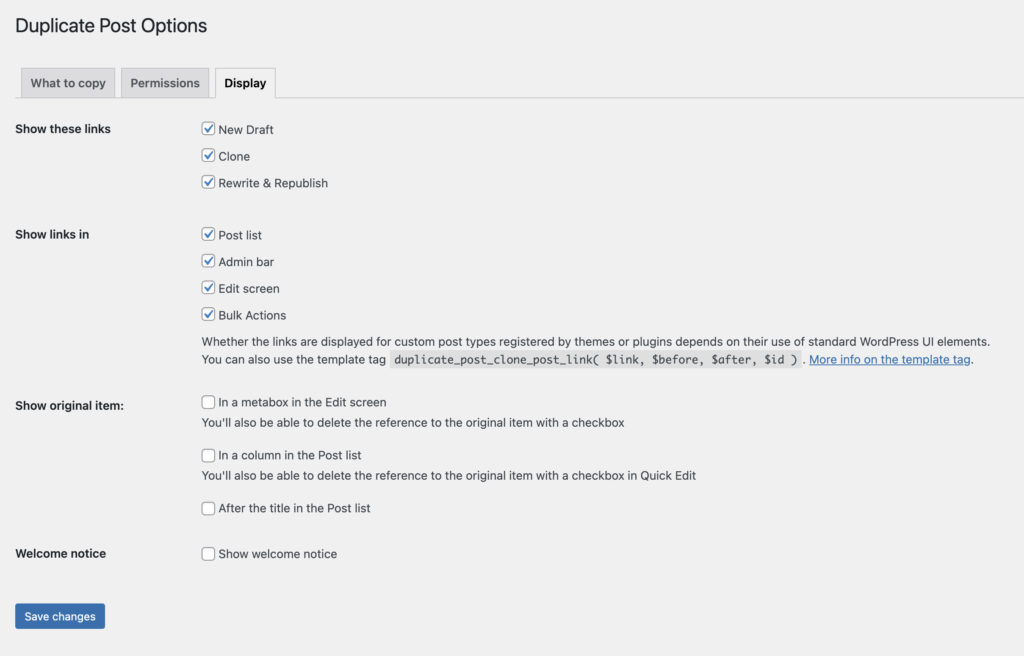 And that's an overview of how to duplicate WordPress pages. There are plenty of other duplicate post plugins with similar functions so if Yoast's doesn't work out for you be sure to check the WordPress repository.
---
I hope this article helped you to duplicate a post in WordPress. Whether it's for improving your workflow or just making your site easier to manage duplicating posts is a great admin tool!